Local Agriculture Events in Northeastern Massachusetts
We've gathered information on classes, Farmers' Markets, workshops and more!
Joppa Flats Education Center: The Superbowl of Birding XX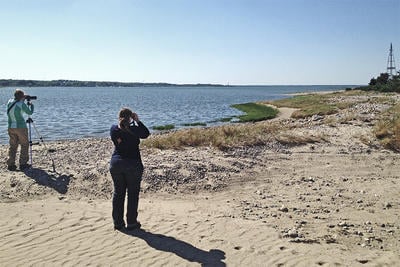 Every winter, birding teams from all over the state face off in the annual Superbowl of Birding, hoping to bring home the coveted Joppa Cup. Teams of all ages and birding abilities join the friendly competition, searching through Essex County, MA, and Rockingham County, NH for birds that will earn them the most points in 12 hours. Points are assigned to each species based on how commonly or uncommonly they are found in our area at this time of year; check out the official 2023 checklist with points values here.
Do you have what it takes to bring home the Joppa Cup? Assemble your team of 4-7 birders, review the competition rules and birding code of ethics and register today!
Joppa Flats Education Center is hosting an Accessible Superbowl of Birding team this year! This team is designed to be intentionally inclusive and accessible for people with disabilities. For more information on joining our accessible team, please email joppaflats@massaudubon.org.
If you are an individual, couple, or group of three and you would like to participate, please email Sarah Courchesne and we will help you identify others who need additional teammates. It's a great way to make new birding buddies!
$20 per Adult (ages 13 & up) • $10 per Child (ages 6-12)
All participants must register online. Team Captains should email us the names of all team members as well as your team name.
Related Events